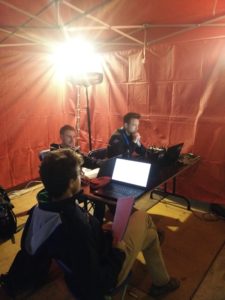 Zoals elk jaar organiseert ULYSSIS ook in 2019 weer mee de 24 urenloop. Waar LOKO het touw trekt en de grote organisatiewerken voor zich neemt, en onze collega's van TSD zorgen voor elektriciteit en veiligheid, zijn wij verantwoordelijk voor het telsysteem, de website en het internet. We rekenen daarom op al onze leden om 22 en 23 oktober paraat te staan voor de opbouw, bemanning en afbraak. Al jaren maken we gebruik van ons eigen telsysteem, i++, waaraan de ontwikkeling begon in 2012. Ons telsysteem is als open source software beschikbaar en na de wedstrijd plaatsen we ook alle gegevens die ons telsysteem verzamelt online als open data.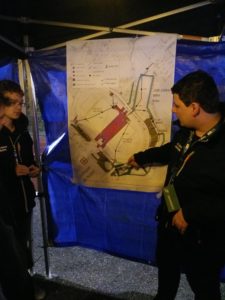 Tijdens de wedstrijd zelf kan je natuurlijk de score volgen op 24urenloop.be of via onze Twitter bot. Vergeet niet dat wij het eerste uur met de hand alles natellen zodat we steeds zeker zijn dat ons telsysteem correct werkt. Het laatste uur worden geen scores vrijgegeven om iedereen aan te moedigen mee te komen lopen, supporteren en vieren wanneer het einde nadert. Je kan ons tijdens het evenement ook bezoeken in onze tent op het middenplein nabij de centrale oversteekplaats en het podium. Onze tent doet niet enkel dienst als commandocentrum voor het netwerk, maar we maken hier ook graag reclame voor onze dienstverlening en hopen dit jaar ook enkele interessante grafieken te tonen op basis van de data van ons telsysteem.
Hopelijk zien we je dus tussen 22 oktober 20u en 23 oktober 20u voorbijlopen vanuit ons hoofdtelpunt of op bezoek in onze tent. We wensen verder alle ploegen natuurlijk veel succes en kijken uit naar een sfeervolle editie.